New Intermediate training dates released for September 2023
2m
Club Net Wednesdays 7.30pm - 145.425 MHz
Next Event - Railways on the air - 23rd & 24th September
The Harlow And District Amateur Radio Society is a well established club operating under the call sign of the late Tom St. Johnstone (G6UT), with a related class B (G6BUT) license also held.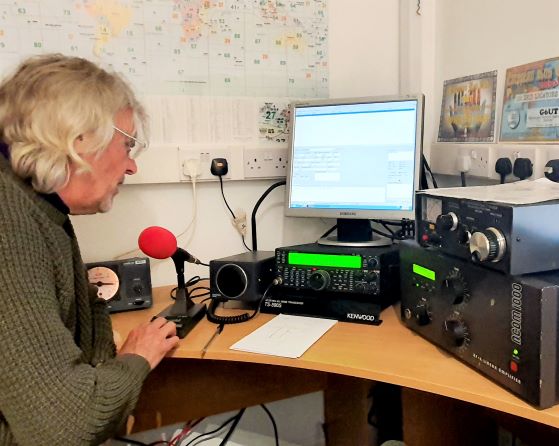 The Club has a dedicated shack where a full range of radio equipment is available for members to use. This is connected to a crank up mast, where a range of HF, VHF, and UHF antennas are mounted, complemented by a full size G5RV, and a 40m/80m vertical.
Every Friday from 8.00pm & Tuesdays at 10.00am
 Visitors welcome.
The club runs both Foundation and Intermediate Licence training courses at our RCF registered examination centre.
We have a packed calendar for 2023 operating and activating many public special event stations.
The formal objective of the club is to foster, in a spirit of comradeship, all branches of radio, electronics and amateur radio activities.