Railways on the Air - North Weald
GB0EOR North Weald - 25th and 26th September
This event came from the Epping and Ongar Railway
We made a total of 276 contacts over the 2 days mostly on 40m to areas such as the United States, Russia and Australia.
Field Weekend - Lower Sheering
G6UT Lower Sheering - 7th and 8th August
Over a very wet weekend at New House Farm, HADARS held a field event and BBQ for members at a farm in Lower Sheering Essex. Although band conditions was not to good and wall to wall contesting, operating took place on all bands from 80 meters to 70cms.
Some members braved the elements and camped over night.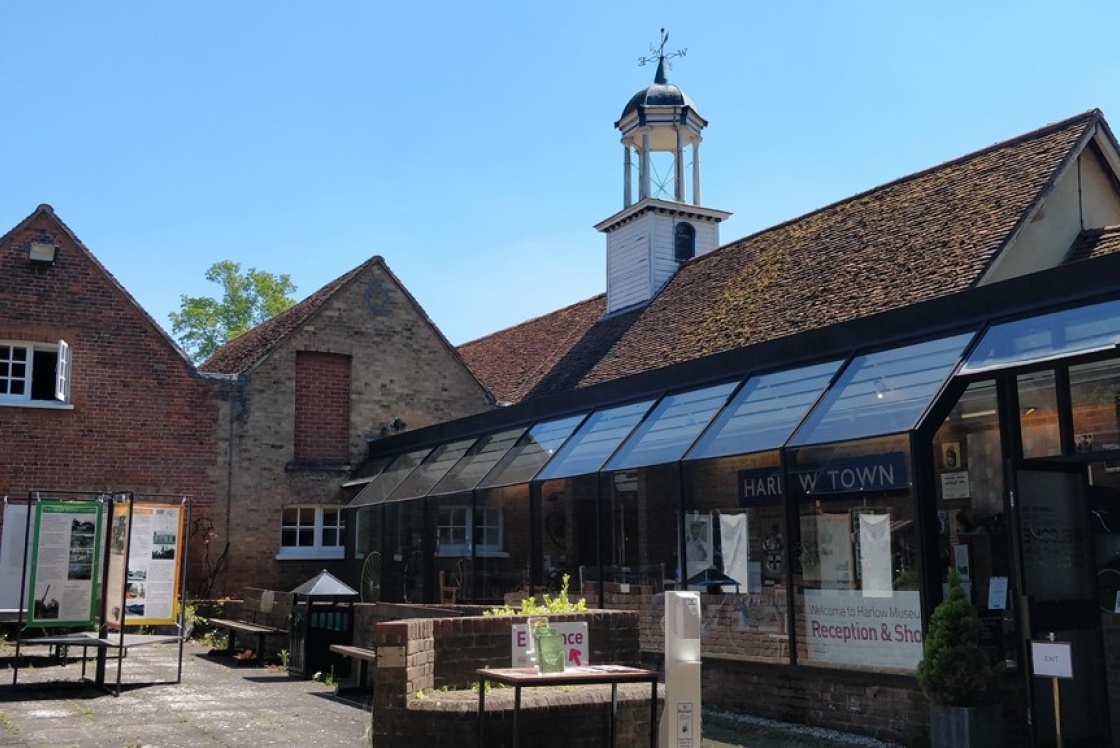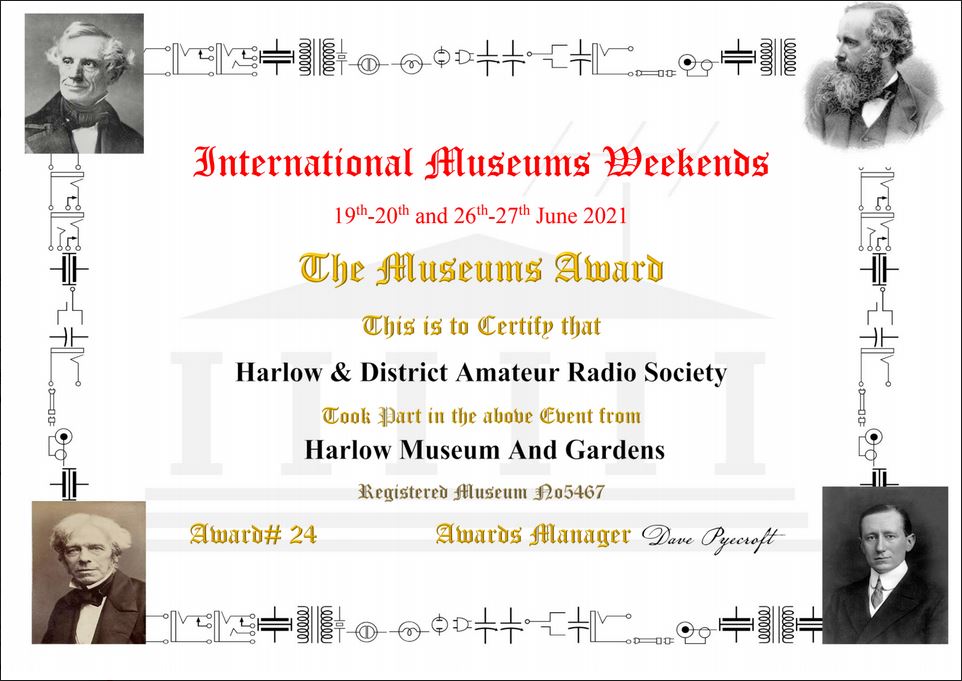 Museums on the air - Harlow Museum
GB0HMG Harlow Museum - 19th - 20th & 26th - 27th June
The museum is located in the Mark Hall area of Harlow and its collections are housed within the stable block of the former Mark Hall Manor – visited on three occasions by Queen Elizabeth I.
Since its temporary closure during 2020, the museum has reopened with new exhibits. The 'Movers and Shapers: the Harlow Makers' gallery focuses on individuals who have made a difference in Harlow and beyond, while the 'New Town' gallery explores Harlow post WWII to more recent years.
The John Collins Cycle Collection includes everything from one of the first bicycles made in England to the iconic Raleigh Chopper – and everything in between!
The site is also home to the beautiful 17th century walled gardens, which earned a Green Flag Award in 2020 and make a perfect picnic spot in the spring and summer.
Airfields on the Air - RAF Hunsdon
GB0HAF Hunsdon Airfield - 22nd and 23rd May 2021
Celebrating 80 years in May of Hunsdon becoming operational.
Operation was from 09.30 am on Saturday and 10.00 am on Sunday. HF and 2M
More details on the Airfield history here.
The airfield is located between Hunsdon and Hunsdonbury. Coming from the A414, take the Church Lane exit to Hunsdon. Follow this for just over a mile to Hunsdonbury. Keep following as the road becomes Acorn Street. The entrance will be a further 400 yards on the right-hand side.