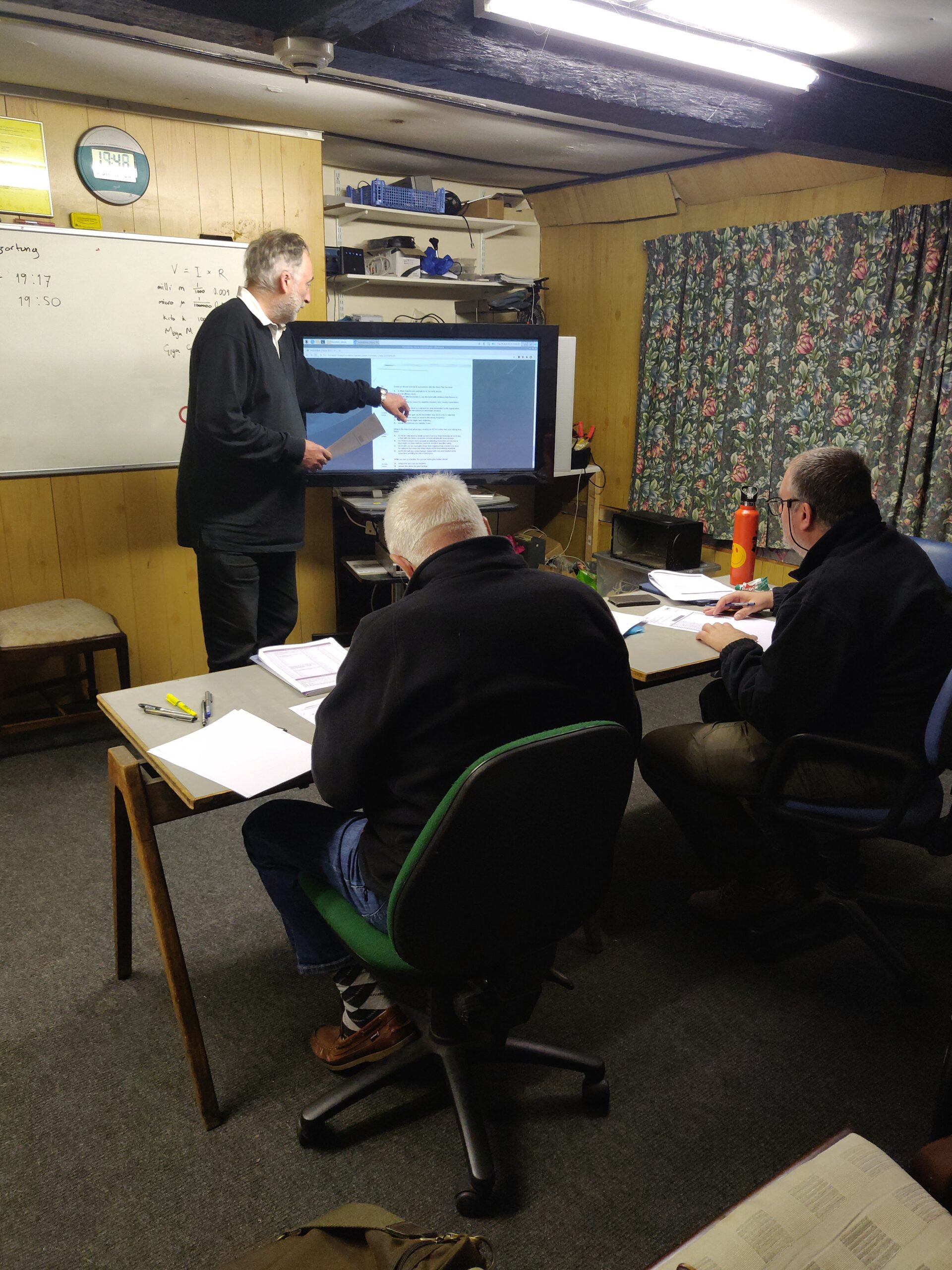 Harlow and District Amateur Radio Society - Training
As an RCF registered examination centre, HADARS has been successfully running Foundation and Intermediate License courses for a number of years at Mark Hall Barn. At the heart of this success is interactive teaching with small groups by experienced trainers. If you prefer face to face training where candidates are encouraged to meet their full potential and are interested in attending the next Foundation or Intermediate course, please contact the HADARS training Officer via contact form below. Dates for current and upcoming courses will be posted below.
Foundation Course
Dates to be confirmed soon for our third foundation course for 2023
Intermediate course – Book Now for September 2023
Limited places are now available for our latest 10 week course starting September 12th, 7.00pm at The Barn. Our tutor for this course is Ed Delasalle M0KSD. Included in the price are all learning materials and fees and we take care of booking the exam with the RSGB, which is held and invigilated at the club.
Dates are as follows:
Sept: Tue 12th, Tue 19th, Wed 27th
Oct: Thu 5th, Tue 10th, Wed 18th, Tue 24th, Tue 31st
Nov: Tue 7th, Tue 14th (these may change to Wednesday 8th & 15th)
Plus Free revision session closer to exam. Complete the form below to reserve your place.
Training Costs
– Foundation : £65
– Intermediate : £110
– Full : £130

Send us a message and we will let you know our next available dates for Training